Commentary
The old adage that "you can't fool all of the people all of the time" has been bolstered by a recent poll. Despite Dr. Anthony Fauci's best efforts, 66 percent of Americans now lean toward a lab origin of the COVID-19 virus. A whopping 86 percent of Republicans believe that the pandemic started in a Chinese laboratory and even a majority (54 percent) of Democrats agree.
Notwithstanding Fauci's campaign against the lab leak theory and the attendant media blackout on the issue, the overwhelming evidence pointing to a lab leak has been apparent for some time. The fact that a highly unusual coronavirus with engineered-looking features appeared on the doorstep of the Wuhan Institute of Virology, the world's premier laboratory for coronavirus engineering, has always been a dead giveaway.
At the same time, there has been a distinct lack of evidence for zoonosis, or natural origin. The various theories put forward by natural origin proponents have all fallen apart at the slightest scrutiny. The wet market theory collapsed early on when even the Chinese Communist Party (CCP) rejected it. The pangolin theory, by which the COVID-19 virus is supposed to have been passed along by pangolins, as an intermediate host, similarly fell apart when a Chinese newspaper withdrew its claim that scientists had found a close match for COVID-19 in pangolins. The only evidence that is left is that natural origin has happened before, specifically with the original SARS virus and with MERS. However, even that argument does not withstand scrutiny because, unlike the COVID-19 virus, those viruses were not pre-adapted for human transmission, and because there have been far more lab leaks than zoonotic events. The original SARS has escaped from laboratories at least six times.
A hand-picked group of scientists told Fauci in a Jan. 31, 2020, email, as well as during a hastily convened next-day teleconference, that the virus was likely engineered. The reason was very simple. No one was able to explain the presence of a furin cleavage site in the COVID-19 virus, an anomaly that had never been observed in any betacoronavirus, the genus of viruses to which COVID-19 belongs. One of Fauci's hand-picked scientists privately told Fauci: "I just can't figure out how this gets accomplished in nature."
However, instead of alerting the COVID Taskforce which President Donald Trump had established just two days earlier, on Jan. 29, 2020, Fauci—who was himself a member of the Taskforce—embarked on a mission to cover up the likely lab leak scenario. Emails that were recently released by the House Oversight Committee show that Fauci tasked his group of hand-picked scientists to write a paper "to disprove any type of lab leak theory." Fauci later used that paper, Proximal Origin, to back up his false claim that the virus incontrovertibly had a natural origin. Fauci never disclosed that he had himself commissioned the paper and even claimed not to know the authors when he discussed the paper at an April 17, 2020, White House press conference.
Fauci recently told The New York Times: "I have stated repeatedly that we must keep an open mind as to the origins of the virus, and that the origin of the virus should be the subject of ongoing, thorough and open-minded scientific study that follows the data and evidence wherever it leads." This claim is demonstrably incorrect. For instance, on Feb. 9, 2020, Fauci told former House Speaker Newt Gingrich: "Well, I think ultimately, we know that these things come from an animal reservoir. I've heard these conspiracy theories and like all conspiracy theories, Newt, they're just conspiracy theories."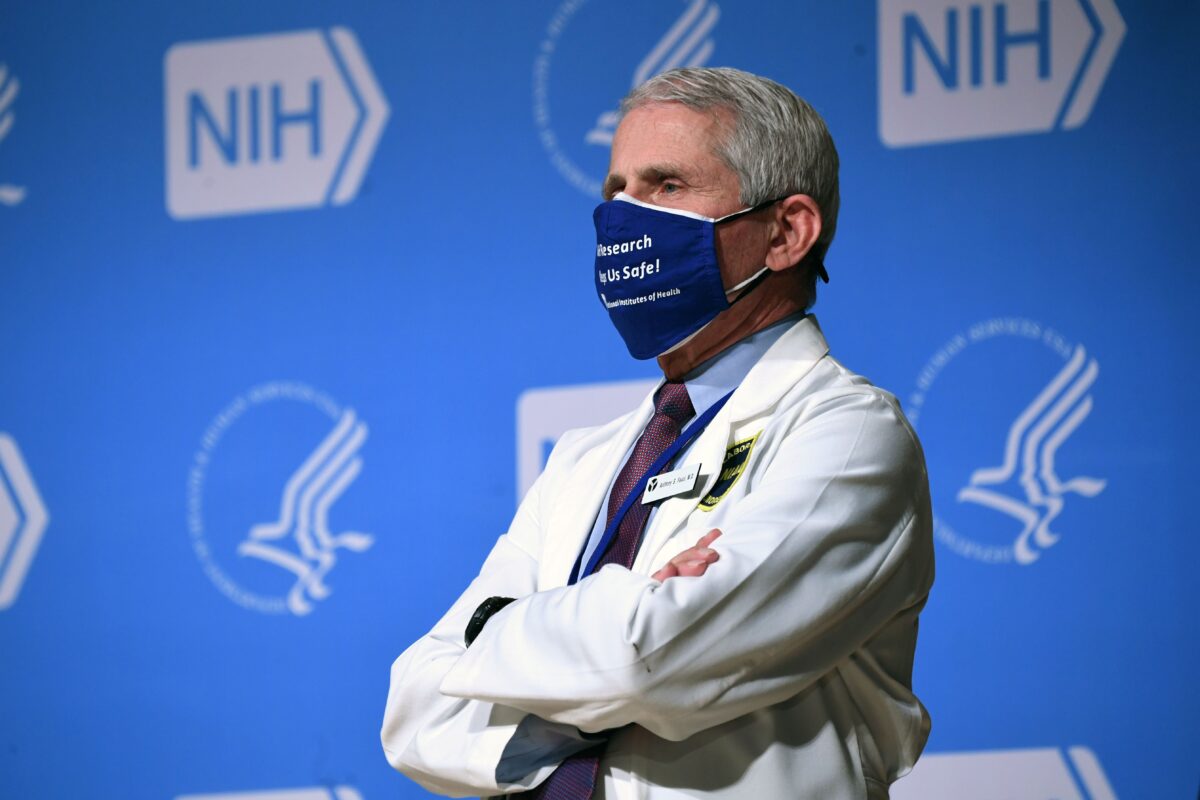 While it is encouraging that the truth about Fauci's cover-up is starting to reach a wider audience (The Epoch Times first covered this story on June 2, 2021), what has not been addressed so far is why it matters. A crucial issue that has remained largely untouched is the fact that the course of the pandemic would likely have been very different, had Fauci not covered up its origin. That is because the origin question is not merely an issue of Fauci trying to wash his own hands of responsibility for the pandemic. It is true that Fauci circumvented an Obama administration moratorium on gain-of-function work by outsourcing the dangerous experiments to a foreign laboratory overseen by the CCP. However, what is far more important than Fauci's self-serving incentive to cover up the origin, is the fact that his actions had a tremendous impact on the nation and the world.
By covering up the fact that the virus was pre-adapted for human transmission—a fact that went hand-in-hand with a lab origin—Fauci prevented public health officials from facing the realities of the new virus head-on. Those realities were that, unlike previous viruses, COVID-19 was extremely contagious and transmissible without any accustomization. There was no need for an adaptation period as the new virus was already perfectly adapted. This meant that none of the usual public health practices and mitigation measures, such as contact tracing, hand hygiene, disinfection, masks, or physical distancing would be effective at quelling the outbreak. Contact tracing, which Fauci pushed relentlessly, was a particularly wasteful endeavor. The virus was simply too good at infecting humans.
As Trump's COVID adviser Deborah Birx belatedly admitted in 2022, the virus "came out of the box ready to infect." This observation is backed by a May 2020 study that looked at how well COVID-19 binds to humans as compared to animals. The study found that COVID-19 was "completely optimized from day one without the need to evolve" and attached itself better to human cells than any other animal, including bats.
This was extremely unusual. Usually, viruses take a period of time to learn how to infect humans and, subsequently, how to transmit from human to human. This process can be imagined by picturing the virus as a key that can unlock cells in bats but not in other species. That COVID-19 could easily unlock human cells but had difficulty unlocking other cells, including bat cells, was completely out of the ordinary. The reason the SARS and MERS outbreaks were easily contained, with a combined total of about 1,500 deaths worldwide, is that those viruses were not pre-adapted to humans. The key did not fit.
Based on the false assumption that COVID-19 was just like SARS, many health experts underestimated the new virus. Not a single person in the United States died of SARS. In fact, only eight people, all of whom had traveled overseas, were shown to have traces of the virus.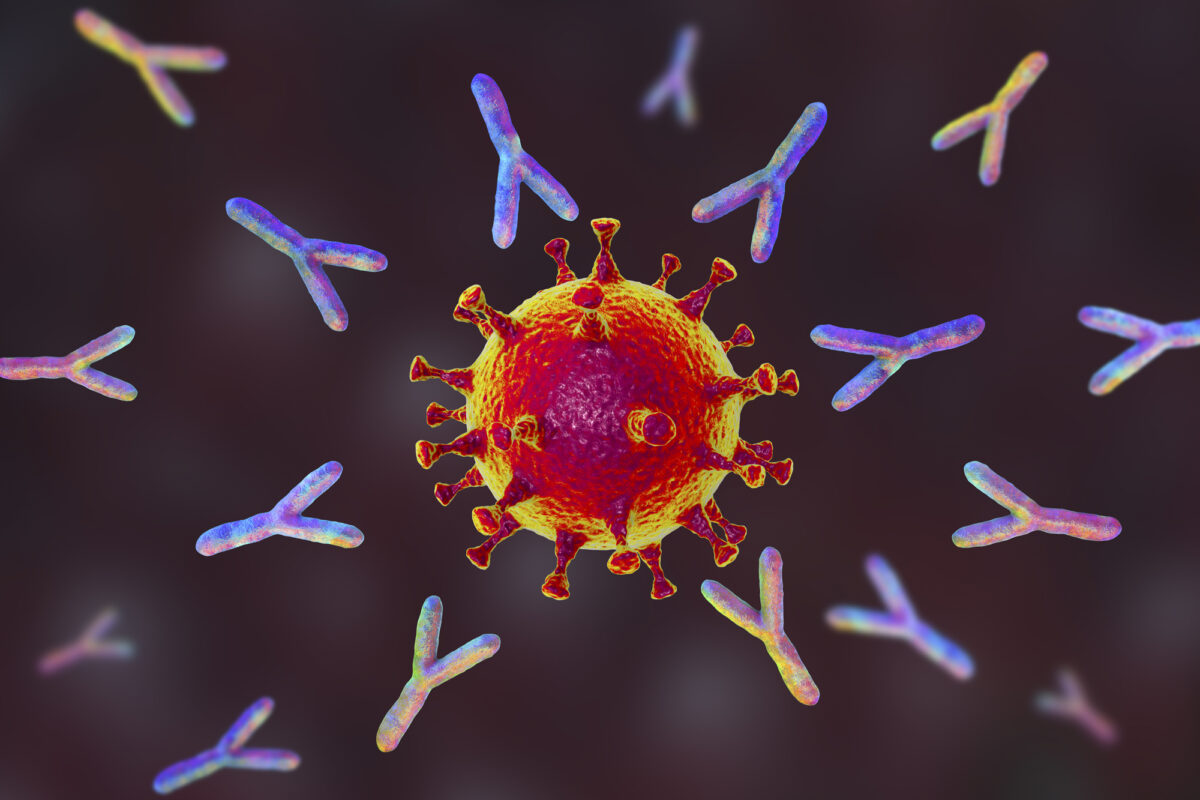 While ordinary health professionals weren't told the truth and had to work on the basis of false assumptions, Fauci knew in early February 2020 that the new virus was optimized for humans. On Feb. 10, 2020, just a day after Fauci told Gingrich that the lab leak was a conspiracy theory, Fauci's hand-picked Proximal Origin authors emailed each other, claiming that the virus "seems to have been pre-adapted for human spread since the get go" and that there might have been an "inadvertent release following adaptation through selection in culture at the institute in Wuhan." One author added, "Given the scale of the bat CoV research pursued [at the Wuhan Institute of Virology] and the site of emergence of the first human cases we have a nightmare of circumstantial evidence to assess."
Among the circumstantial evidence was the fact that the Wuhan Institute of Virology had a plan to insert furin cleavage sites into SARS viruses. In other words, the lab had a blueprint for making COVID-19. As part of that process, new viruses would be perfected for human transmission by serial passage in humanized mice. These are genetically engineered mice with cells that mimic human cells. In a Feb. 4, 2020, email, Fauci expressed his surprise that the first draft of Proximal Origin apparently made reference to "Serial passage in ACE2-transgenic mice," the precise scenario privately acknowledged among Proximal Origin authors. The excerpt flagged by Fauci is not present in any published version of Proximal Origin.
In its published version, Proximal Origin states that its authors "do not believe that any type of laboratory-based scenario is plausible." This claim is demonstrably incompatible with the privately held views of Fauci's group.
Between the time that Fauci commissioned the Proximal Origin paper on Feb. 1 and its publication later that month, the authors shared drafts with Fauci. They thanked Fauci for his "advice and leadership" in putting the paper together.
If Fauci had told Trump's COVID Taskforce the truth in early February 2020 that the virus had been pre-adapted for human transmission, that it was therefore extremely virulent, and that it would unavoidably burn through populations, the COVID response would have likely looked very similar to the Great Barrington Declaration, put forward on Oct. 4, 2020, by Dr. Jay Bhattacharya, Dr. Martin Kulldorff, and Dr. Sunetra Gupta.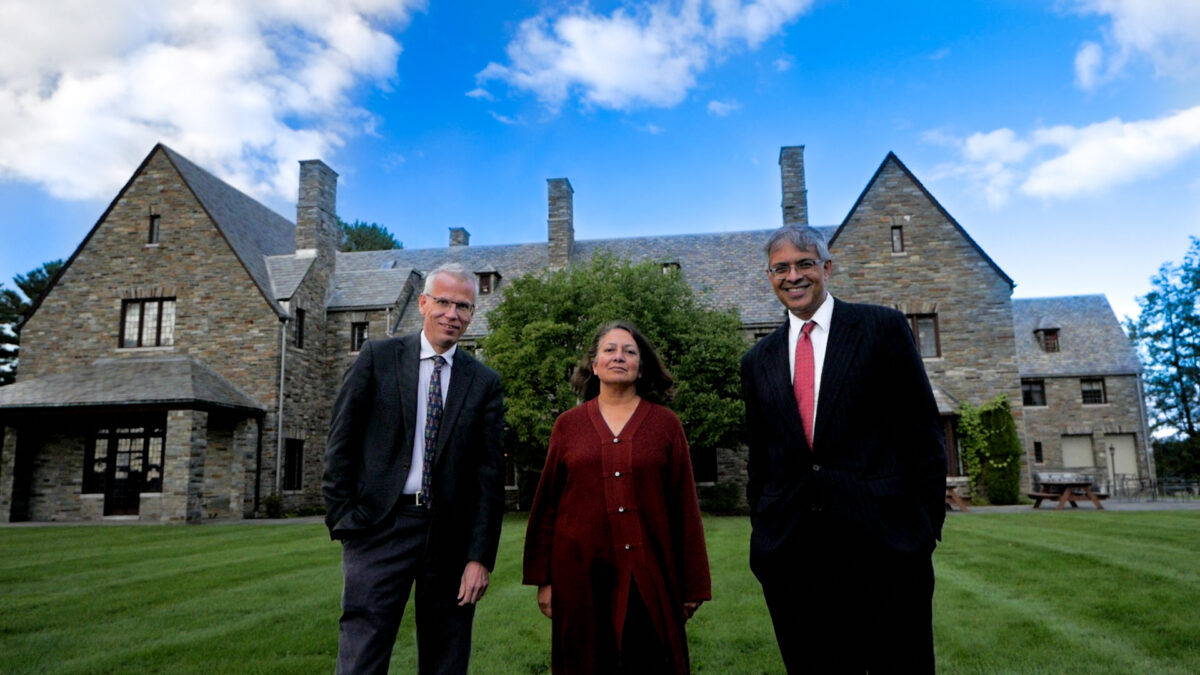 That declaration pointed out the damaging physical and mental health impacts of lockdowns and other pandemic policies. It recommended focusing on protecting the vulnerable. It also proposed that those not vulnerable due to age or comorbidities should carry on with life as normal, including going to work, playing sports, going to restaurants and shops, as well as all the other activities that lockdowns curtailed. The declaration further stated that once the overwhelming majority of the population had built up natural immunity through infection, all of society would enjoy protection via herd immunity. Contrary to claims that neither Fauci nor anyone else knew much about COVID-19 before lockdowns were enforced in mid-March 2020, Fauci knew about the highly unusual furin cleavage site, that the virus was pre-adapted for human transmission, and that seniors were most at risk of developing serious symptoms from the virus.
While the Great Barrington Declaration was aggressively attacked and censored by government actors such as Fauci and former NIH Director Francis Collins, the path put forward in the declaration is how COVID-19 was ultimately overcome. Almost everyone caught the virus, in some cases multiple times. This was always inevitable in light of the fact that the virus had been pre-adapted for human infection. Unfortunately, the scientists in charge of Trump's coronavirus response covered up this fact, and others were silenced by social media and via other means.
Aside from holding the CCP financially accountable, the real significance of the lab-origin cover-up is that but for Fauci's false natural origin narrative, we would have likely avoided a myriad of destructive and futile containment measures.
We know how things could have turned out because one country bucked the trend and did not go down the fateful lockdown path. That country is Sweden, where public health officials did not falsely claim that the virus could be contained and where life continued as normal. The outcome for Sweden has been very positive. At four percent, Sweden has the lowest excess death over the past three years of any country in Europe. In most lockdown countries, the excess death toll stands at above 10 percent. In Bulgaria, it is 20 percent. Having kept schools and the economy open, Sweden also avoided the collateral damage we see everywhere else.
https://www.theepochtimes.com/how-covid-19-origin-cover-up-changed-the-course-of-the-pandemic_5114162.html